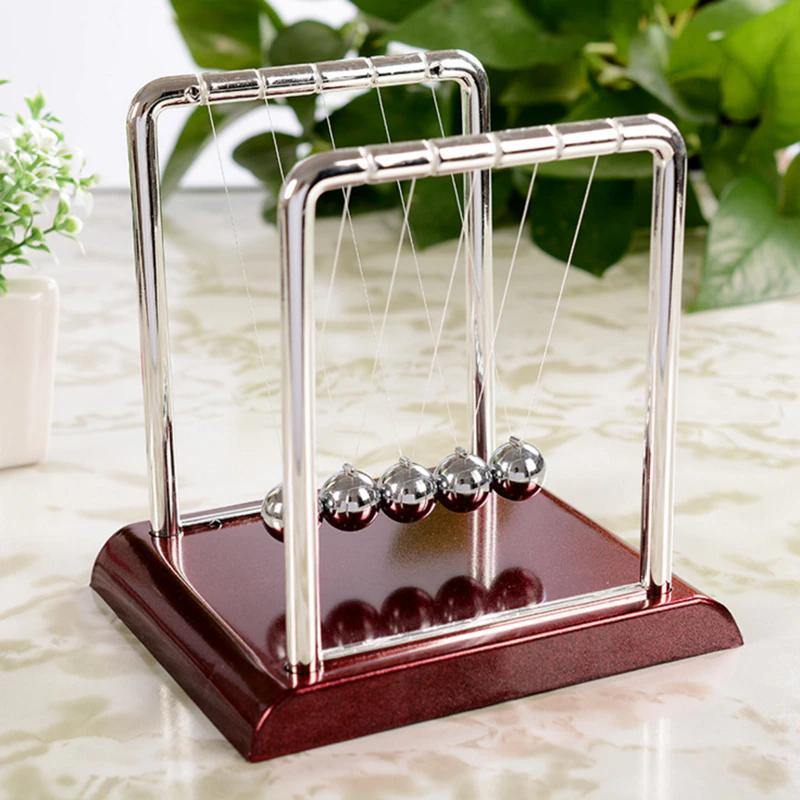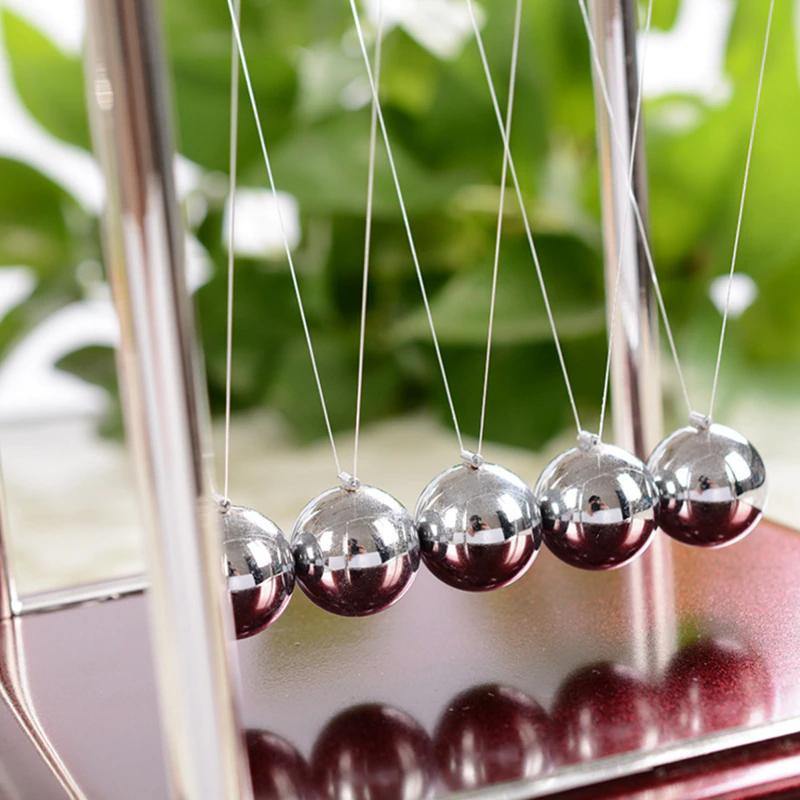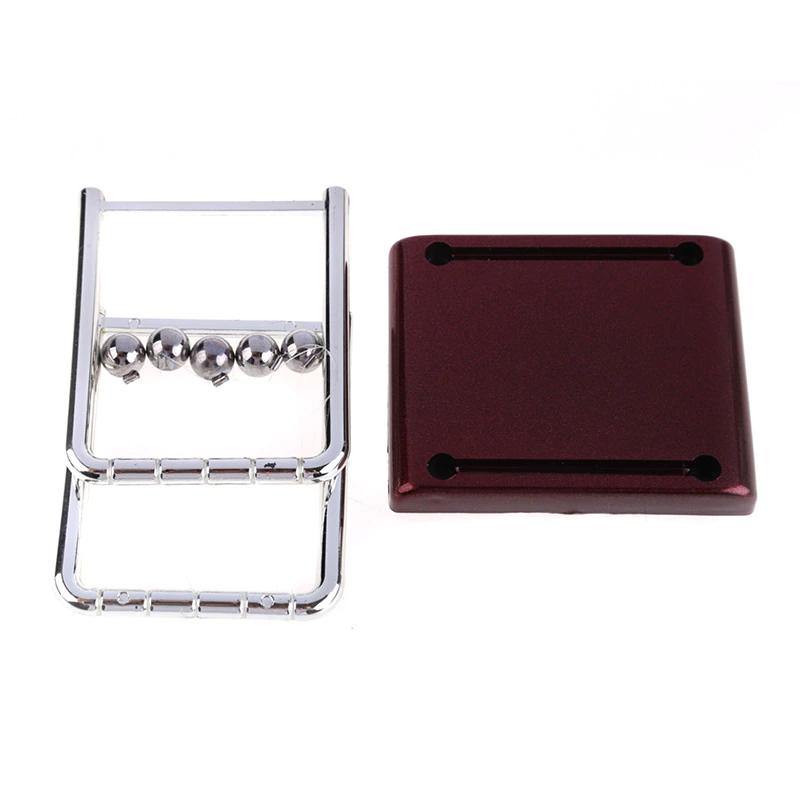 Mini Newton's Cradle Desk Toy
Regular price
$35.99
Sale price
$17.95
Save 50%
/
---
Add some physics to your desk or table! The Mini Newton's Cradle Desk Toy is a fascinating and entertaining way to witness the amazing laws of physics in action. As you lift one of the end spheres and release it, you'll be mesmerized by the magic that unfolds before your eyes. This captivating toy not only adds a touch of elegance to your workspace but also promotes relaxation, relieves stress, and enhances inner peace. It's perfect for conference rooms, lobbies, and offices, making it a must-have for anyone into home décor, interior design, and houseplants.
This Newton's cradle beautifully demonstrates the law of conservation of momentum and energy through a series of swinging spheres. The equal pendulums in a row perfectly illustrate the Newtonian Laws of Conservation of Momentum and Conservation of Energy, which have fascinated scientists since the beginning of Newtonian physics. Originally invented in 1967 by English actor Simon Prebble, this toy was named in honor of the renowned scientist and mathematician Sir Isaac Newton.
The premise of the Mini Newton's Cradle Desk Toy is simple yet mesmerizing. By swinging one of the steel balls around 60 degrees off the vertical axis and releasing it, you'll witness the transfer of energy from the falling ball to four of the other steel balls. This transfer of energy sets off a chain reaction, causing the adjacent steel ball to swing upwards to nearly the same height as the original ball. This captivating motion continues indefinitely, showcasing the incredible longevity of even a small amount of potential energy added to a system.
With its sleek design and compact size, the Mini Newton's Cradle Desk Toy is perfect for any desk or table. It measures 9cm x 7.5cm x 9cm and is made of durable steel, ensuring its longevity. Add this captivating and educational toy to your workspace and experience the wonders of physics in a whole new way!
Specifications:
Size: 9cm x 7.5cm x 9cm
Material: Steel
We offer FREE standard international shipping on all orders from our suppliers to the following countries and regions: the United States, Canada, the European Union, the United Kingdom, Australia, New Zealand, and others worldwide. Shipping typically takes between 2 and 4 weeks. Please be patient.
We have a 30-day return policy, which means you have 30 days after receiving your item to request a return.
To be eligible for a return, your item must be in the same condition that you received it, unworn or unused, with tags, and in its original packaging. You'll also need the receipt or proof of purchase.
Welcome to Sage & Sill! - We're a small business in Spokane, Washington, and we have big dreams. Our passion for plants and home essentials drives us to provide our customers with products that are guaranteed to delight! We thoroughly check the quality of our goods, working only with the best merchants and suppliers so that you receive only the best quality products.
Luxury for everyone - We believe shopping is a right, not a privilege, so we strive to offer the best products at the most affordable prices and ship them to you anywhere in the world.
Always here to help - Your experience with us doesn't end when your order arrives. We want to earn your trust, over and over again. We insist on exceptional customer service, which is why our friendly customer care team is here to help 7 days a week.
We're not happy until you're happy - Our customers' best interest is always our top priority, so we hope you love our products as much as we love making them available to you!
Sage & Sill LLC
info@sageandsill.com
+1 (415) 494-7958
522 W Riverside Ave Suite N
Spokane, Washington 99201
United States of America